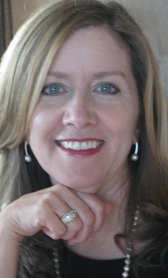 Dear Valued Client,
Are you a value-conscious consumer looking for high-quality diamonds and fine jewelry from a trusted expert? Whether it's for a loved one or yourself, selecting a diamond may be one of the most significant purchases in your lifetime. It can also be one of the most baffling.
With 30-plus years of experience, we can remove the mystery for you through our three-step process: Together, we determine your ideal diamond;


We search our worldwide network of diamond suppliers to identify the best selection of choices for you, using three criteria:


RATING: We represent diamonds that carry the highest "pedigree" of a GIA certification;


CUT: We believe that this "ungraded" characteristic has the most impact on a diamond's brilliance and scintillation;


PROPORTION: Our expertise and experience in reading the GIA certificate ensure that your diamond will reflect light to the very best effect.


When the perfect diamond has been selected, we add only a small commission of 20%, removing any question about your savings with a purchase from Susan Smith Jeweler.
Over and over again, our diamond clients tell us that they are reassured by our expertise and appreciate our integrity as they decide on their diamond purchases (see our testimonials). We hope that you will join them whenever you are looking for quality and value in fine jewelry!
Warmly,

P.S. We are easy to contact via e-mail, text, or directly by phone! Diamond buying is exciting...especially when you have the reassurance of expert advice and increased savings. Phone and text: 714-404-2941 Email: susan@susansmithjeweler.com